Touch Screens - The Future of Weighing
For several years, manufacturers have been designing weighing balances with touch screens that are now emerging in the mainstream market. Some operate similarly to a full tablet and others support a combination of touch screen and buttons. This article will explore a brief history of the touch screen and the many advantages of touch screen weighing, before taking a closer look at what Precisa has to offer.
The History of the Touch Screen
Historians generally consider the first finger-driven touchscreen to have been invented by E.A. Johnson in 1965 at the Royal Radar Establishment in Malvern, UK. The development featured a diagram describing the touch screen mechanism that smartphones use today, known as capacitive touch. Johnson's discovery was eventually adopted by air traffic controllers in the UK and remained in use until the late 1990s.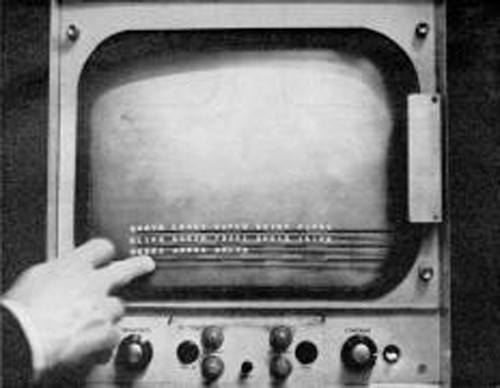 However, it wasn't until 1973 that the first physical touchscreen was developed by CERN engineers Frank Beck and Bent Stumpe, and the first resistive touch screen resembling what we use today was developed by American inventor George Samuel Hurst in 1982.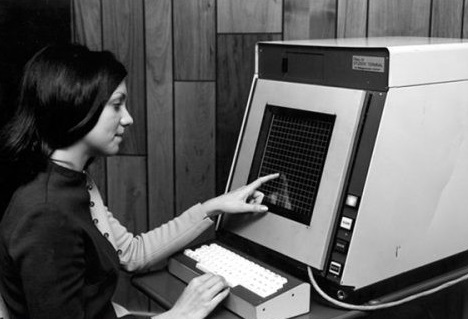 By the end of the 1990s, touchscreens became part of computer culture and interest increased. Wayne Westerman, a graduate student of the University of Delaware, published a doctoral dissertation about capacitive touchscreens in 1999 that led to their popularity today. He also formed the company FingerWorks to create new devices based on his findings and to develop the first multi-touch gesture-based products.
Touch screens only really started to enter the public eye in the past decade. Big tech companies began to see how touchscreens could be used in new ways and companies such as Apple and Microsoft began to develop their own devices. In 2007, the original Apple iPhone was released which revolutionised the phone industry, featuring a touchscreen instead of a physical dialing pad. Smartphones went on to become the most popular communications device and therefore so did this new style of input. Now that touchscreens are in the public consciousness, more and more businesses are using them to for connecting with customers.
Advantages of Touch Screen Weighing Balances
For the world of weighing, touch screens enable a progression away from full numeric keyboard buttons on balances and codes such as a long press for one action and a short press for another which requires user manuals and time-consuming training. This often results in difficulties navigating the menu which can lead to poor results and errors.
Touch screens can assist users to perform specific tasks using balances such as density determination, checkweighing, counting and percentage weighing. Users should be able to find and utilise the applications without assistance or training, thereby transforming the customer experience.
Furthermore, touch screens can facilitate the changing of languages, units and statistics settings by the user which expands the consumer audience and gives companies greater control over production or shipping. A specific advantage lies within the area of moisture balances, as the setting up of the temperature and end time can be difficult using buttons alone, however with a touch screen data can be easily entered and retrieved and past tests made accessible.
Precisa's Touch Screen Balances
At Precisa we have taken the next step and brought the revolutionising touch screen experience to our 520 series of balances at an affordable price. The series ranges from 0.1mg to 0.1g readability and incorporates a 6.4 inch touch screen providing easy access to multiple applications. The 520 PT THE SMART BALANCE has a 6.4" touch control screen – the is the largest in its class. In working environments such as laboratories, research and development, where flexibility and individual user solutions are required, the Model 520 PT reveals its full potential. With the advantages of the touch screen in terms of visualization, intuitive operation and customization options, the 520 PT offers the highest degree of flexibility, safety and user-friendliness.
The screen hosts an easily accessible menu, quick start keys for fast entry to full balance use, options for Wi-Fi and even a 'help' button.
Furthermore, our 390 series has an array of features and customisation with a 7″ anti-reflective touchscreen displaying an icon driven interface for balance operation and menu control. View the range on our website.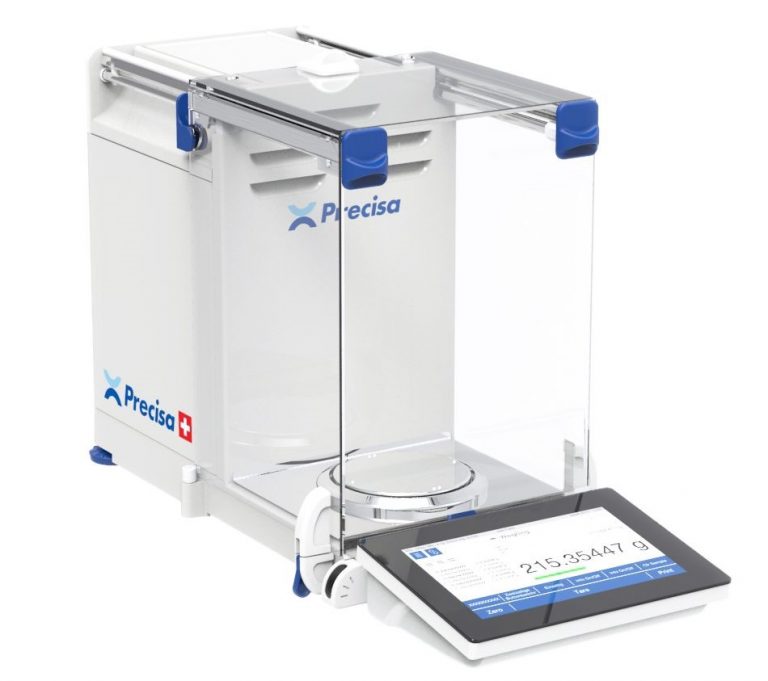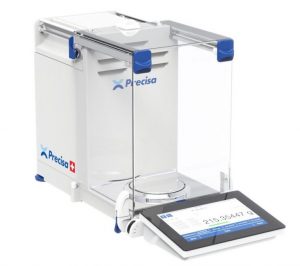 Get in Touch
If you would like to find out more information about Precisa's range of touch screen balances, please don't hesitate to get in touch with a member of our team today. We look forward to being of assistance.
Alternatively, if you would like to be the first to hear about our latest products, research and articles, why not join us on social media and sign up to our eNewsletter.