We invest in New Technology – We invest in The
Future
Since 1935 Precisa has developed and manufactured the finest balances and equipment of its type in the world. With renowned Swiss quality and precision, Precisa is globally acknowledged as one of the leading balance manufacturing companies. A global distribution network in more than 100 countries ensures availability of Precisa products and services world wide.
Products manufactured by Precisa are 100% Swiss made to meet and exceed the highest and most exacting standards in the world.

Diverse, flexible and multi-faceted in inception and development, our success is founded on these core values: in each phase of development, Precisa has been innovative, courageous, and stamped with the spirit of pioneers.
Our Vision
Precisa is, with its weighing technology, one of the three world leading manufacturers in the precision and analytical area.
Our Mission
As a traditional Swiss company we passionately develop and build precision measuring instruments at an excellent price-performance ratio upon Swiss quality standards. Due to our customer-oriented thinking we set new benchmarks with regard to user-friendliness, practicality and design that truly captivate.
As flexible partner we like to respond to the individual customer demands and create together solutions for long lasting success.
Our Values
Precision

Flexibility

Quality

Diligence

Reliability
History
Expert knowledge and competence in high-precision weighing technology since 1935 characterize Precisa.
Precisa conquered markets in Africa, Asia and South America in days when these areas were still undeveloped and working there required an adventurous approach.
Precisa invested in research and development of new products at times in history when this was extremely challenging.
This philosophy is still valid today!
The core business of weighing has been redefined and revolutionised. Today Precisa belongs in many markets and in different product areas to the leading companies.
Timeline
2020: Launch of the new Series 520 with the innovative PHASTbloc™ weighing cell
2019: Display of the Series 520 at exhibitions worldwide
2016: Launch of the new series 390 semi-micro and analytical balances.
2015: First display of the new series 390 analytical and semi-micro balance prototype and the new stirrer balance at Achema in Frankfurt.
2014: Launch of the new high precision weigh modules for industrial applications series 420 IM.
2014: Launch of new model series 321 LT analytical and precision balances at Analytica in Munich.
2014: Launch of new model series 321 LS analytical and precision balances.
2013: Founding Precisa Gravimetrics GmbH Germany in Aldingen.
2013: Acquisition of Precisa UK.
2012: Established a new support team for Latin America in Mexico.
2011: Reorganization of Distribution Management in Germany, opening of a Precisa branch office in Aldingen/Germany.
2011: Launch of the new Series 321 LX analytical and precision balances.
2011: Introduction of new logo and new CI/CD.
2010: Precisa to become member of Techcomp Group, a fast growing Asian Lab equipment manufacturer and distributor based in Hong Kong.
2010: Introduction of prepSTATION, a pre-weighing-in station for prepASH.
2009: Introduction of premium segment semi-micro, analytical and precision balance of series 360 EP and ES.
2009: Introduction of high resolution moisture analyzers series 365 EM, 330 XM 60/66 and series 330 XM 50 basic unit.
2008: Introduction of the 2nd generation thermo-gravimetric moisture and ash determination system prepASH 229.
2006: Change of company name to Precisa Gravimetrics AG to emphasize the core business.
2005: Introduction of high end industrial scales.
2005: Introduction of a new product, a thermo-gravimetric moisture and ash determination system, series 340 prepASH.
2004: Introduction of semi-micro balances as series XR.
2000: Market introduction of advanced analytical and precision balances series 320 XB.
1996: Established headquarters in Dietikon, Switzerland, near Zurich.
1994: Market introduction of first thermo-gravimetric moisture analyzer series HA.
1980-1993: Precisa precision and analytical balances become established in the world market with Swiss technology and production.
1978-79: Task of the range calculating machines and new development of electronic precision-scales. Assumption of Hermes by Olivetti.
1964: Fusion of Precisa AG with the typewriter manufacturer Hermes SA. Renamed Hermes-Precisa International AG.
1958: More than 1000 employees with a world network of agents and service centres.
1942: Dedicated Swiss production of mechanical calculating machines in Zurich – Oerlikon.
1935: Foundation of Precisa AG by Ernst Jost, an outstanding industrial pioneer.
Competences
Core competences
Our core competencies are development and production of precision measuring instruments as well as customer service upon Swiss quality standards.
Research and Development
It's our everyday work to make ideas to real products that meet the highest standards of precision and performance.
Our development department, which is completely situated in Switzerland, covers the entire spectrum of technical disciplines in order to develop instruments of the highest precision and quality.
In cooperation with different universities we work with passion on new technologies which form the base for even better future products.
Production
Our instruments are always up to date and meet the individual needs and high demands of our customers.
In order to provide our equipment promptly, up-to-date and in high quality, we operate our own production in Switzerland.
Our long-standing, flexible and competent employees make a significant contribution to the quality and delivery readiness.
Service and Support
End users benefit from a convenient local support thanks to our worldwide network of representatives.
We support our representatives on all issues and offer them, when required, individual and action-oriented service courses in our head office in Switzerland.
Quality Management
We only offer the best Swiss quality!
That's why we are ISO 9001 certified. In this way, we ensure the high quality throughout the company. So we can guarantee that our products are always up to date, meet the specifications and work reliably for a long time.
Techcomp Group
Since 2010 Precisa has been part of Techcomp Europe Ltd, a group of European companies that manufactures and sells analytical systems, life science equipment and laboratory instruments and whose activity dates back to 1920.
As well as Precisa the Group comprises:

Scion Instruments – (with operations in The Netherlands, California and Shanghai) are experts in Gas Chromatography, Analysers and Single Quadrupole Mass Spectrometry.
Froilabo – (with factories in France and Romania) specialises in Ultra Low Temperature technologies.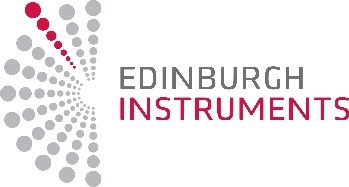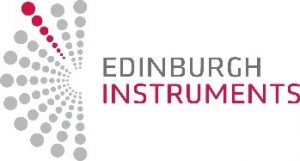 Edinburgh Instruments – (based in Scotland) is a global leader in the research, development and manufacturing of state-of-the-art spectroscopic instrumentation for over 50 years.


Edinburgh Sensors – (based in Scotland) world's leading manufacturers of gas detectors for cutting-edge gas sensing solutions.

Dynamica – (based in the UK) that supplies a wide range of analytical and laboratory instruments.

Isotopx – (based in the UK) are at the forefront of mass spectrometer design and innovation.
Techcomp Europe is owned by Techcomp (Holdings) Ltd whose ordinary shares are traded on the Stock Exchange of Hong Kong Limited (SEHK) as stock code 1298.