The 390 Series – A Balance for Every Budget
At Precisa we think that precise measurements should not be a question of budget size. Whether you have the need for a semi micro balance or an analytical balance we have weighing solutions for every wallet size. This is the reason why we offer four different models within our 390 Series, the HE, HA, HF, and HM models.
All our balances within the 390 family come with an intuitive and state-of-the-art touchscreen, which is scratch resistant and can be operated with standard laboratory gloves. The tablet style interface not only allows easy navigation through the functions, but the help button provides immediate support in the current context- you'll never need to read the user manual again.
The draft shield has two straight glass doors which reduce laminar airflow disturbances during opening and closing and allow weighing chamber access from both sides. The glass doors as well as the weighing pan can easily be removed for a thorough cleaning.
The 390 Series with the ultra-low weighing pan, the lowest on the market, has a highly ergonomic design which enables more comfortable weighing procedures.
All the 390 Series models contain our Self-Calibration-System (SCS) as standard. This can be activated manually, or automatically, based on temperature or air pressure change. The digital stability indicator shows if a measurement is stable and the data reliable. For exact levelling, the in-built electronic indicator instructs and guides the user to get the instrument back into the correct level.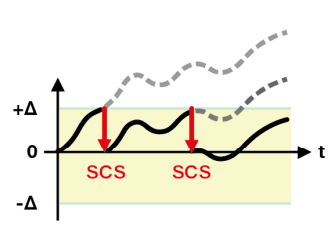 These and more features are combined with a mechanical draft shield in our 390 HM model.
Additional to the features mentioned above, the HE model comes with an electrical draft shield. This allows the user to open and close the draft shield doors with simply a tap of the button on the touch screen.
If the touch screen should not be touched e.g. because of contamination avoidance, the HA model is equipped with sensors to open the draft shield with a single hand movement. Additionally, the sensors can be programmed to tare the balance, or print the weighing results. This feature also can be added to the HM and HE models as a retrofit kit.
The 390 HF model additionally features the Electrostatic Cancellation System (ECS). Electrostatic charges can be neutralized via the built-in ion neutralizing system.
If the balance needs to perform in environments with difficult influence factors (e.g. air pressure, humidity, and temperature), the Ambient Observation System records these parameters and the Buoyancy Error Suppression Technology (BEST) calculates the weight taking these factors into consideration.
| | |
| --- | --- |
| Model | Main Differences in Features |
| HF | + Electric draft shield + TLS + AOS + ECS |
| HA | + Electric draft shield + TLS |
| HE | + Electric draft shield |
| HM | Mechanical draft shield |
Discover more about the Precisa 390 Series.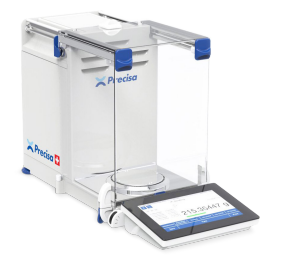 If you are interested in an analytical or semi-micro balance, please get in touch and a member of our team will be happy to assist.