Our Holiday Opening Hours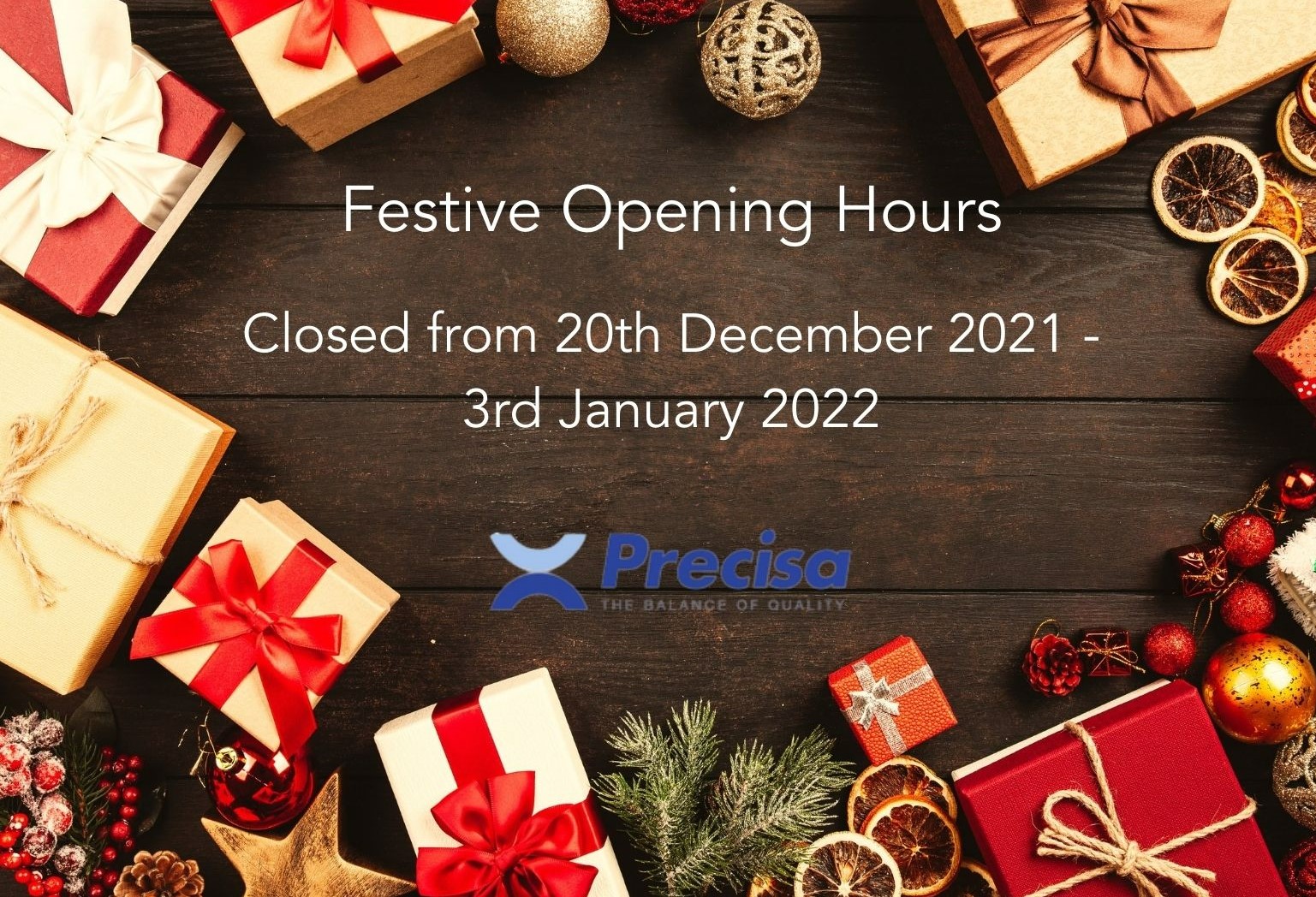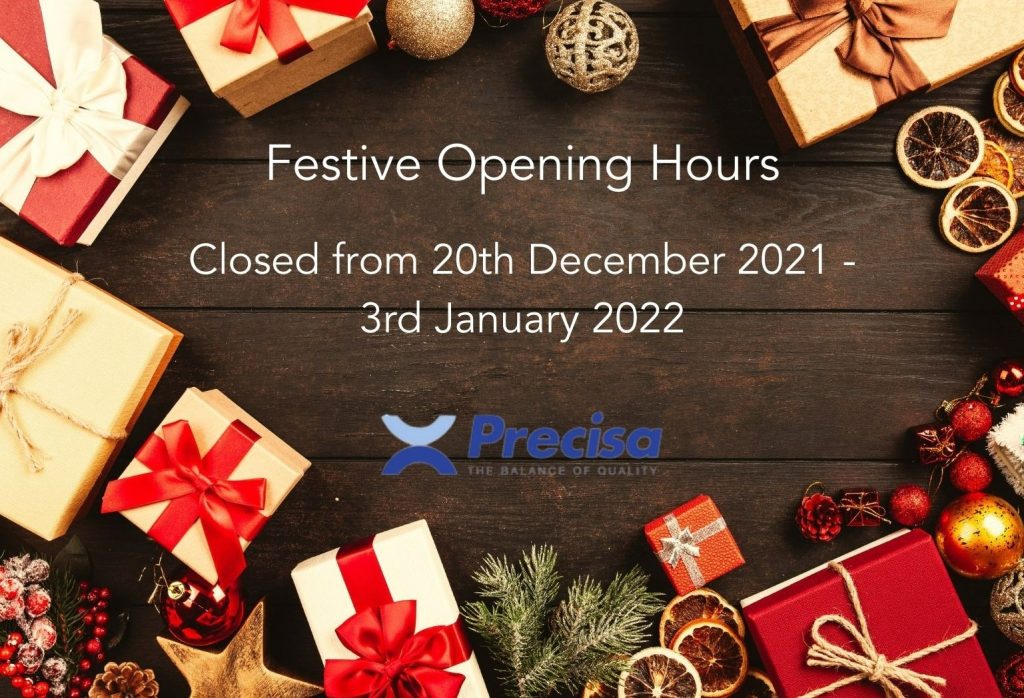 Precisa will be closed from the 20th of December 2021 until the 3rd of January 2022.  
We would like to thank all our customers and partners and wish you all a happy holiday season, and a joyful new year. We look forward to working with you in 2022.