Commercial Food Scales for Catering: The Importance of Precise Weighing in the Food Industry
Anyone who works in food manufacturing, hospitality, or catering, appreciates the necessity of the production of safe, high-quality products. Weighing plays an essential role in achieving uniformity in recipes. It is also vital for packaging, nutrition, and legal requirements. Scales are used in every part of the food chain and serve a wide range of functions from farm to fork. Catering can be hectic but commercial food scales help keep things under control – weighing the ingredients ensures the food tastes good, conforms to portion control and guarantees the minimal amount of food is wasted.
Why Should Weighing Scales Be Used in Food Catering?
As highlighted above, weighing scales are essential in food catering. There are various reasons why catering scales are used:
Legal Requirements
When packaging food, there are certain legal requirements that must be met for food to be sold. Food must display the net quantity, net weight, and drained net weight. This information must be accurate, and inconsistencies or failure to comply could result in legal complications. Using a commercial kitchen scale will ensure you are complying with any legal requirements around food weighing.
Consistency
Consistency is key to success, especially in food manufacturing. To ensure credibility, it is important to produce consistently high-quality produce. Weighing will have a substantial impact on the quality of your food. Weighing will not only ensure consistency in the quality and flavour of your produce but will avoid potential waste and helps with portion control for even distribution of meals. Using a commercial kitchen scale for weighing is ultimately, a lot more precise than measuring cups and jugs.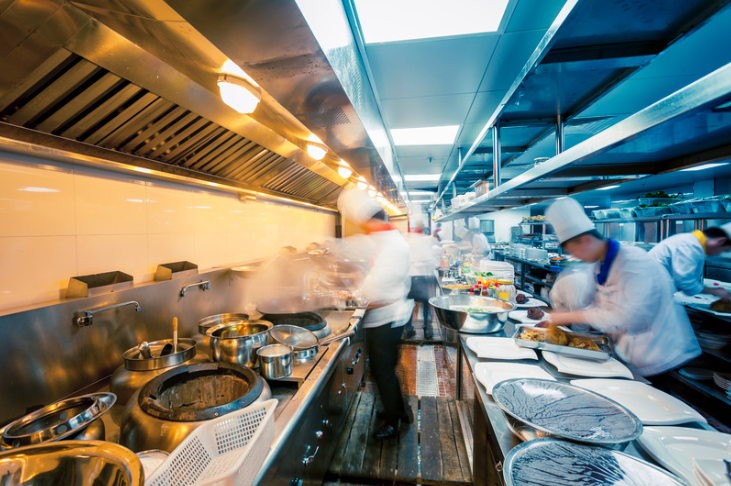 Cost-Effective
Weighing scales can help reduce food waste. If you are not using accurate weighing scales, it could result in a lot of waste or profit losses. Commercial kitchen scales will ensure you are packaging or serving the correction portion of food and make sure you are staying within your budget. Without weighing scales, it is possible to serve or package more food than desired and increase your overall costs and impact profits.
Ease and Safety
The food sector has a duty to ensure that their products are safe as the food they produce can have a direct impact on people's health. Reliable, accurate restaurant scales will guarantee safe portions and levels of nutrients are being provided.
Portion Control
Weighing scales will allow you to portion recipes evenly and consistently. Weighing will ensure you know how many portions each recipe provides and will ensure you are evenly distributing the food made.
Things to Consider When Buying your Commercial Kitchen Scales
When looking for a weighing scale for food catering, it is important to consider various features:
Capacity
When looking for a catering scale, it is essential to get one with the appropriate capacity for your needs. If you cater for smaller events, you might be looking for a scale with a smaller capacity, whereas if you're catering for large groups of people, you will need a scale that has a much higher capacity.
Cleanability
Cooking can be a messy job but for professionals it is vital to maintain good kitchen hygiene and ensure your area is clean. Having a commercial food scale that is easy to clean, makes life in the kitchen a lot easier. Scales with a removable weighing pan and sealed keyboards makes cleaning easier and prevents spills for damaging the equipment. For critical working environments Precisa offers IP65 options which protect the balances against water splashes and dust (e.g., flour).
Visibility
The hospitality and catering industry can be fast paced and hectic. A weighing balance must therefore have a clear, visible display to avoid time wasted squinting to see figures. Being able to read results clearly will save time and stress during busy periods.
Sturdy
In a kitchen it is easy for spills, knocks, or accidents to happen. Having a sturdy industrial food scale that is resistant to a busy environment is an important consideration as you want to invest in a scale that will last you as long as possible. As mentioned for critical working environments Precisa offers IP65 options which protect the balances against water splashes and dust (e.g., flour).
Accurate Weighing for Baking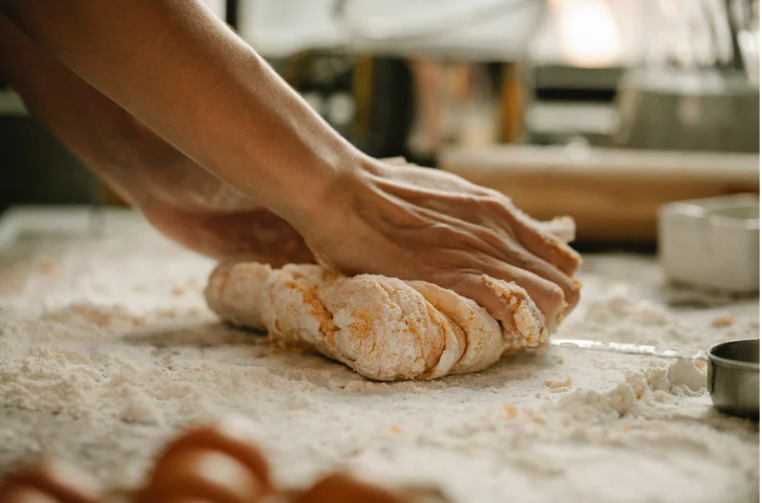 Weighing is vital in baking. Baking requires very accurate measurements to ensure the final product consistency and optimal flavour. Bakers want to ensure all their baked goods are consistent, using the same recipe with the same measurements of ingredients each time will ensure this and will keep customers happy. While most kitchen scales can be useful for cooking, they do not have the same precision as a precision balance from Precisa, a balance that can be used as a restaurant or catering scale, with a precision that is vital for the best quality baked goods.
For critical working environments Precisa offers IP65 options which protect the balances against water splashes and dust (e.g. flour).
Commercial Kitchen Scales Available from Precisa
Precisa seeks to offer weighing solutions for as many industries and applications as possible. If you are looking for a commercial kitchen scale for use in food catering or hospitality, we have several balances that could be of assistance.
Industrial Food Scale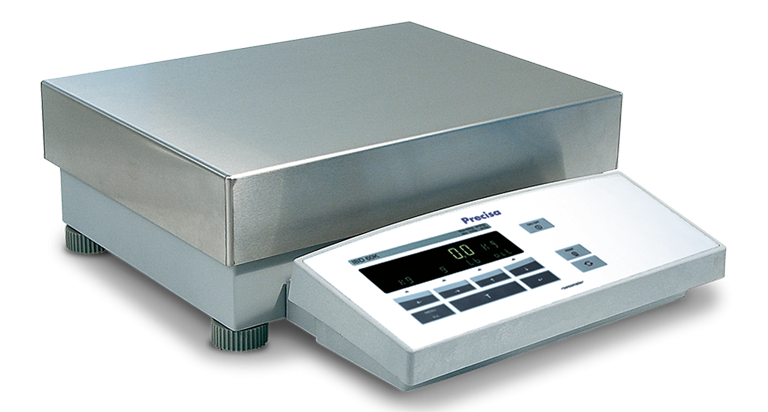 Precisa's Series 490 Industrial Scale can be perfect for use as an industrial food scale. With a weighing capacity of up to 60kg and a readability of 0.1 g or 1 g, the Series 490 Industrial scales provide reliable and accurate results. Exceptional performance features and built-in automatic self-calibration systems give users full confidence in achieving accurate weighing results.
Interested in an industrial food scale? View our Series 490 balances.
Precision Balances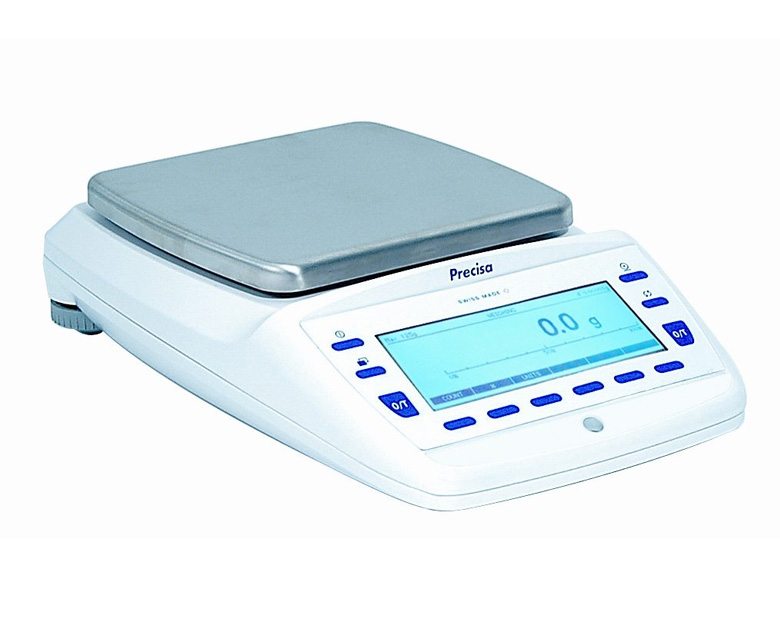 Precision Balances provide efficient and accurate weighing and counting, eliminating the risk of error. Our precision weighing balances are designed to produce highly accurate measurements in any environment.
With a readability of 0.001 g to 1 g and a weighing range of up to 12100 g, our Precision Balances offer fast and accurate weighing.
View our range of Precision Balances.
Keep in Touch
To find out more about how our weighing balances can help you with your food weighing requirements, please get in touch, and a member of our team will be delighted to help.
Additionally, if you would like to keep up to date with our latest news, sign-up to our infrequent newsletter below, or give us a follow on social media: LinkedIn, Twitter.