Precision Balances for Fast, Accurate Measurement in the Lab
At Precisa, we are proud of our high-quality precision balance weighing solutions. With a range of weighing balances available, we take a look at understanding precision balances, their uses, key features and how they compare to analytical balances.
What is a precision balance?
A precision balance, sometimes referred to as a top-loading balance in the weighing industry, is a balance designed to provide highly precise results of a weighing. Precision balances typically measure to the nearest 0.001-1 g and tend to have a higher capacity than analytical balances.
Precision balances are built to be less sensitive to the wide range of environmental conditions that might affect weighing, such as temperature and air turbulence, and therefore, provide a more convenient method to ensure accurate results. An analytical balance, on the other hand, can only be used in strict environmental conditions.
With a capacity of up to 8200 g, a readability of 0.001 g or 0.01 g, Precisa's premium series 360 precision balances provide a high degree of functionality.
How are precision balances being used across industries today?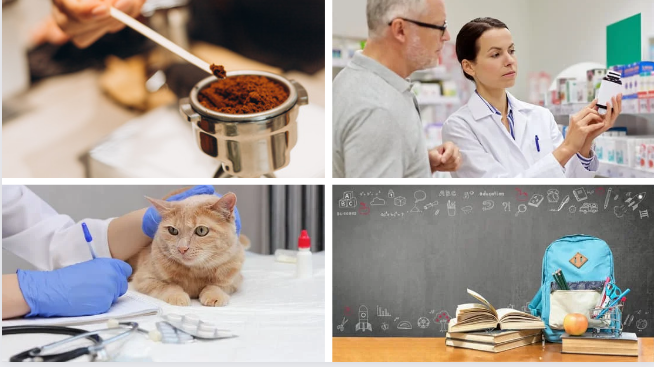 Precision balances are used widely across a range of industries. It is most often used for pharmaceutical and medical use. However, with a large range of applications, precision balances have been found to serve multiple industries. Below is a list of the different applications where precision balances might be used and links to articles providing further examples on the use of precision weighing scales and precision weighing in such industries.
Pharmaceutical and Medical Use
Precision balances can be used in pharmacies for the accurate measuring and mixing of substances in the making of drugs and medicines. Ingredients must be precisely weighed to ensure the quality of the final product is not compromised and most importantly is safe for consumption. Precision balances ensure pharmacies are complying to the necessary standards and regulations.
Educational
Precision balances' reliable and error-free measurements, ease of operation and durability, aids in both the teaching and learning of fields such as medicine, physics, chemistry, biology, and forensics.
Learn more about how you can use a precision balance in the classroom, in this quick read: Using a Precision Balance for Analytical Weighing in the Classroom | A Guide (precisa.com)
Food and Beverage
Food and beverage companies utilise precision balances to ensure the compliance of strict laws and regulations defined by organisations such as The Food Standards Agency (FSA) for selling food by weight, food safety and hygiene.
Industrial
Precision weighing balances can be used for the following industrial purposes: counting, formulation and checkweighing. Read our article on the use of precision weighing in the industrial sector, to learn more.
Veterinary
As in pharmaceutical use, precision weighing is crucial in the preparation of animal medication. Additionally, precision balances can be utilised to prepare precise food portions and for laboratory testing of animals.
Precision Balance – Precisa Premium Series 360
Precisa has been producing world class, state-of-the-art high-precision balance products since 1935 which reflects traditional Swiss characteristics such as precision, quality, and reliability.

Key features of a Precisa Series 360 Precision Balance:
Impressive Design
Visually in a class of its own due to the modern, slim design, with compact, integrated technology, designed by Paolo Fancelli.
Expanded Weighing Range
Precisa distinguishes itself through their high weighing ranges, as yet unmatched in the market. It offers milligram resolution precision balances with weighing ranges greater than two kilograms, or balances with a weighing range of eight kilograms and a readability of one hundredth of a gram
Life-Long Reliability
Robust die-cast aluminium housing underlines the quality and durability of Precisa products, providing a high degree of protection against mechanical and electrical interference, and thus allows the balance to operate to highest levels of precision from the initial weigh-in to the final result.
The ES model offers further protections with a chemically resistant sealed keypad, providing protection against spills and making the balance remarkably resistant to the ambient conditions of the surrounding environment.
High Precision Technology
The weighing cell is of the highest mechanical quality and operates extremely precisely: it can also be repaired easily and economically. Our fully programable time and temperature-controlled calibration system ensures absolute accuracy. The ES model stores previous calibration information and can be printed upon demand. Furthermore, adjustable environmental settings provide superior performance in difficult production environments or unstable laboratory conditions
Versatile / Multipurpose Connectivity
Our EP model includes advanced insert technologies, featuring the slide-in module, providing a range of connection options. The interchangeable inserts assure connection to future communication technology.
The ES model's standard USB and RS232 interfaces allows for fast and convenient connection to a desktop computer and printer.
Highest Degree / Advanced Functionality
A wide variety of specific applications is easily selectable and guarantees the highest degree of functionality. As a result, the 360 series provides an extremely broad spectrum of applications.
Operating / User-Interface Simplicity
The precision balance 360 EP's structured access to the menu and clearly presented, easy-to-read display offers simplicity of operation.
The 360 ES models' bright, high-contrast, liquid crystal display with backlight, and structured access to the menu with short text prompts, offers an outstanding operating simplicity.
Let us help with your precision weighing
If you are interested in a Precision Balance browse our Precision Balance 360 series, and contact us for any further information, including prices.
To stay up to date and enjoy more articles like this one, why not follow us on social media – LinkedIn,  Twitter – or sign up to our newsletter.