Industrial Scales for Tough Working Environments
What are Industrial Weighing Scales?
Weight management is essential in a wide range of industries. Optimising weighing practices, allows industries to boost efficiency and productivity, whilst also reducing costs. Accurate industrial weighing scales are a useful weighing solution in various industries, allowing for accurate measurements. Industrial scales are heavy duty scales, often including a platform or ramp for easy on and offloading.1 Without proper scales, inaccurate measurements are likely and can result in errors and unforeseen costs.2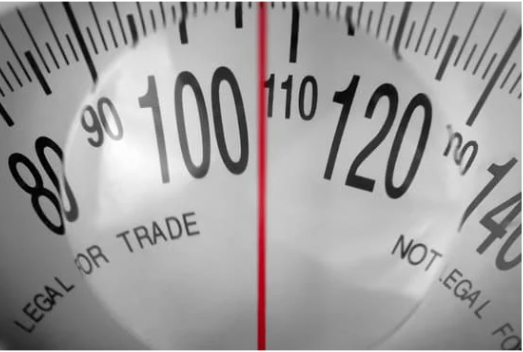 At Precisa, we offer Industrial Weighing Scales that have been manufactured and developed to be robust, reliable, and accurate. We offer industrial weighing scales with capacities up to 300 kg.
Precisa's Industrial weighing solutions come with full calibration and are ISO and GLP compliant.
This article aims to answer frequently asked questions about industrial scales, covering their accuracy, advantages, and applications.
How Accurate are Industrial Scales?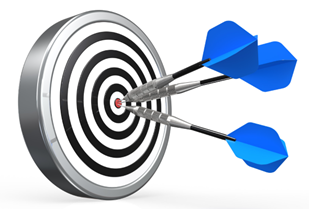 The accuracy of industrial weighing scales is very dependent on the model you are using due to their differing capacities. Precisa's industrial scales exceptional performance features and built-in automatic self-calibration system gives users full confidence in achieving accurate weighing results – approved and certified. With user-friendly, multi-application terminals designed to meet every weighing, Precisa provides reliable industrial weighing solutions.
What are The Advantages of Using an Industrial Scale?
Industrial weighing scales offer numerous advantages that other weighing scales lack:
Suitable for almost any industry, weighing a range of objects from food to livestock.
Improves workflow as procedures are made quicker, simpler, and more precise
Accurate reading ensures conformity to shipping regulations
Can easily record and print data
As heavy-duty scales, they are able to withstand a higher capacity and tend to have larger weighing pans, with industrial weighing scales offering capacities at 50 kg, 100 kg and up to 500 kg.
Again, as heavy-duty scales, they are robust and can withstand factory and warehouse environments3
Industrial Weighing Scale Uses and Applications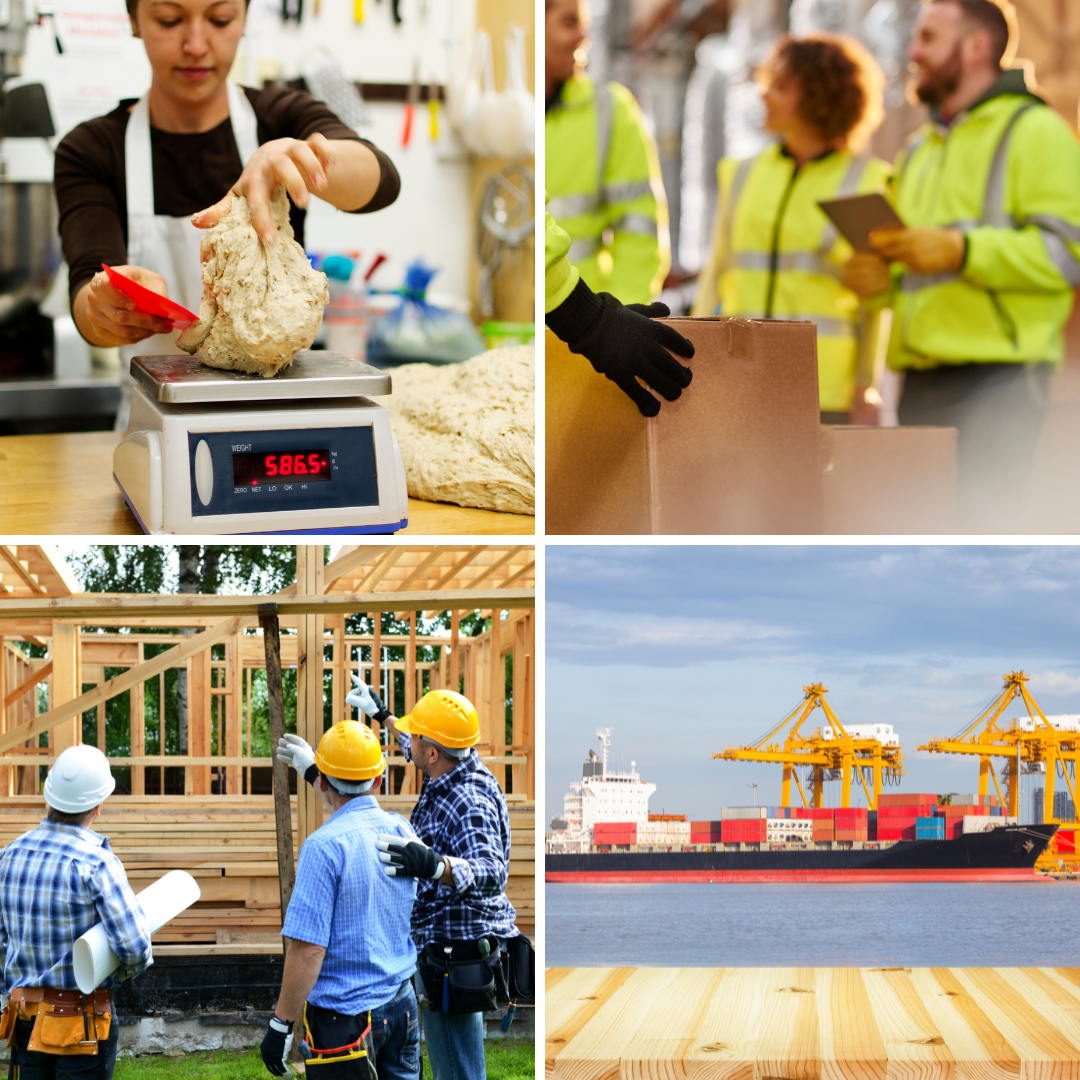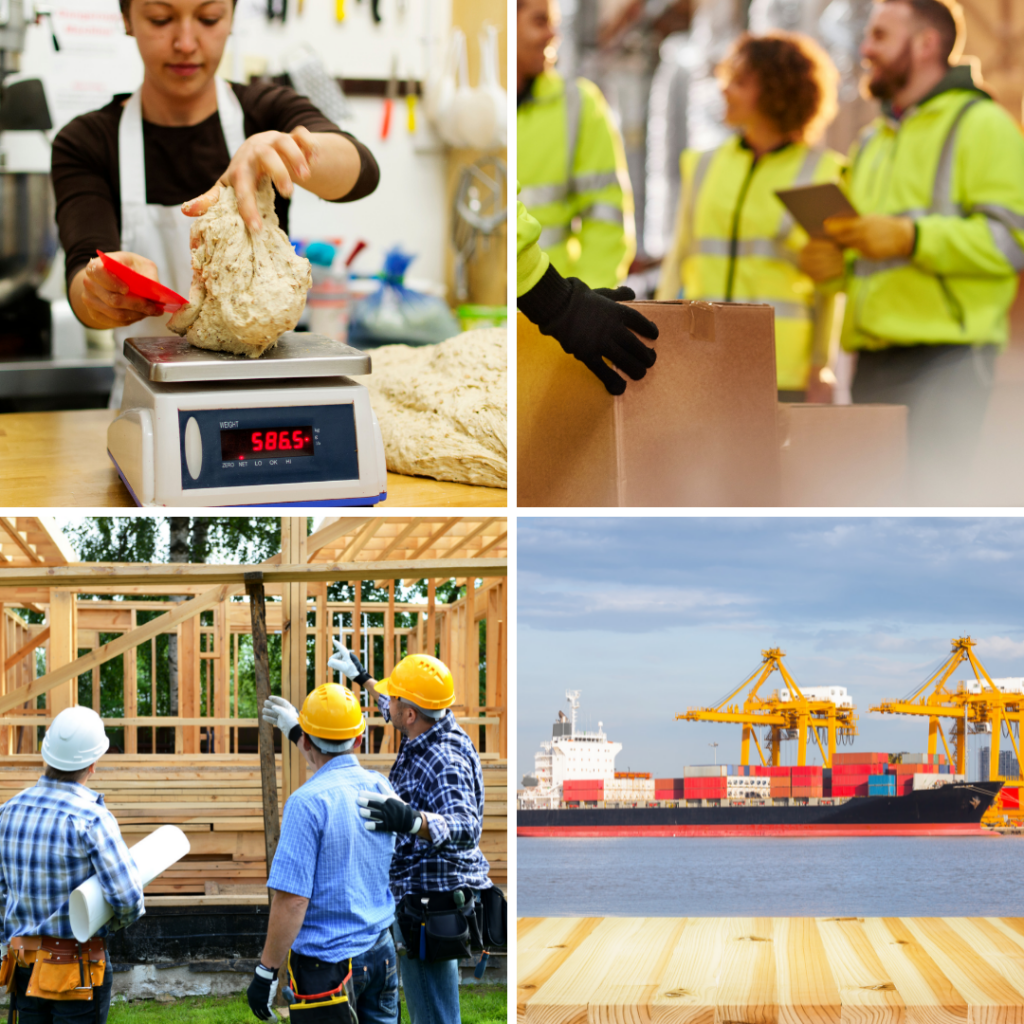 FOOD: Industrial food weighing scales are perfect for various jobs within the food industry, including production catering – where large quantities of ingredients will be needing weighed. These scales are perfect for getting the job done efficiently. Additionally, industrial food weighing scales are useful in food retail as they can be used to determine a products value by calculating price per kilo – something that is especially important for meats, fruit, and vegetables.
PRODUCTION AND MANUFACTURING: Permits heavy, large items to be weighed for manufacturing. As heavy-duty scales, they can withstand the tough warehouse environment, and are useful for the final product weighing to ensure the correct weight is recorded for transportation.
CHECKWEIGHING/TOLERANCE WEIGHING: A key feature in many scales designed for commercial and industrial uses to verify package contents and determine if the weight of a particular product meets the required specifications.
TRANSPORTATION AND SHIPPING: Accurately weighing goods provides reliable shipping costs, not only saving companies money by avoiding additional fees but also conforms to health and safety requirements. Many modes of transportation must know the weight of items in order to ensure an even distribution on transportation to create a balanced weight to avoid accidents.
AGRICULTURE: Can be used to measure fertiliser, animal feed, and more. It is additionally useful for animal weighing. By monitoring animals' weight, farmers can identify health issues visible from weight inconsistencies. The low profile of industrial scales makes them a handy option for animals as it is easier for animal to step on and off.
CONSTRUCTION AND MINING: Ensures the health and safety of workers by weighing equipment to avoid going over the load limit when moving materials and equipment. Machinery can then be loaded safely, protecting workers, and avoiding any damages to the equipment.4
Precisa's Industrial Weighing Solutions
As industrial scale manufacturers our industrial weighing scales are available to support all the above applications – and more.
At Precisa, we have two models of industrial weighing scales for sale: Series 410, and Series 490. Both are suitable for a tough working environment and can be used for various applications.
SERIES 490 INDUSTRIAL WEIGHING SCALE
The Series 490 Industrial Scale's exceptional performance features a built-in automatic self-calibration system giving users full confidence in achieving accurate weighing results. With three user-friendly, multi-application terminals designed to meeting every weighing: IBK, ITK, and ISK.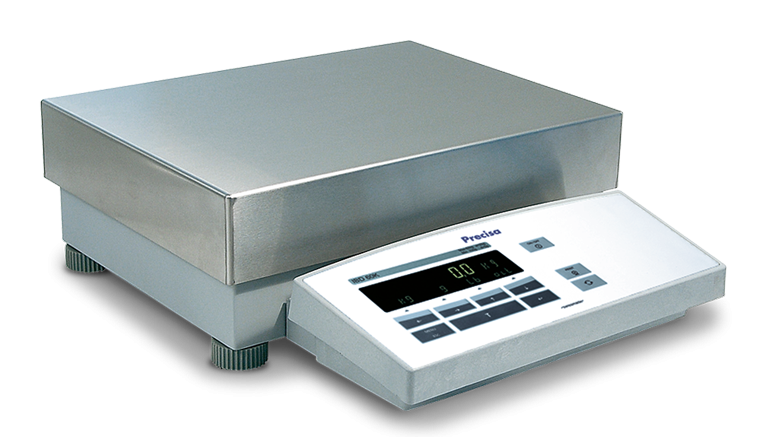 The finest electro-magnetic force restoration system, which conforms to the highest metrological standards, secure that all weighing results are absolutely reliable.
Equipped with a fully automatic time and temperature controlled internal calibration system (SCS). The SCS can be set to provide regular calibration at predetermined times or temperature changes in accordance with ISO and GLP guidelines. Additionally external calibration can be achieved via the Intelligent Calibration Mode (ICM) with a choice of external weights.
ISO and GLP compliant reporting of results of measurements
Various application programs: piece counting; percentage weighing; formulation; animal weighing; differential weighing; calculator; check and reference weighing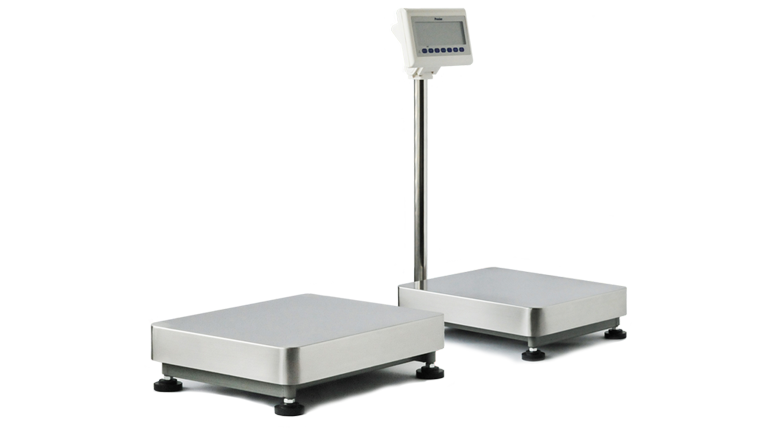 Simple and straightforward to use, the Series 410 Industrial scale offers a range of cost-effective platform scales with capacities of up to 300kg with readability of 5 g to 20 g, depending on capacity. The Series 410 has two types of terminals available. Both the SRD and SRM terminals are available in ABS (IP42) or stainless steel (IP67). The terminals have RS-232 outputs for the printer connection and can be either mounted on a wall, mounted on a mast, or freely connected using the connection cable.
Find out more about our Industrial Scales…
If you are interest in one of our industrial scales or looking for further information including the industrial weighing scale price, feel free to contact us and a member of our team will be happy to assist.
Keep up to Date
To stay informed on all our latest news and products, sign-up to our newsletter below, or give us a follow on our social media channels: LinkedIn, Twitter.
References