New Product Manager: Philippe Schümperli
We are delighted to announce the appointment of Philippe Schümperli as Product Manager for Precisa.
Philippe has held a variety of marketing roles within the medical instruments industry since 2007 including Marketing Communications Specialist EMEA and Global Product Manager with one of the world leaders in the field of orthopedic arthroplasty. He holds a master's degree in International Business and has recently completed his Certificate of Advanced Studies in Digital Marketing.
Philippe brings the wealth of his international experience to the business and will be a great asset supporting the team on developing new business opportunities and strategies across markets for Precisa's portfolio.
In addition to his day-to-day activities, he will focus on:
Extending and adapting current marketing initiatives for new markets
Defining and implementing new products on the lower and upper side of the existing portfolio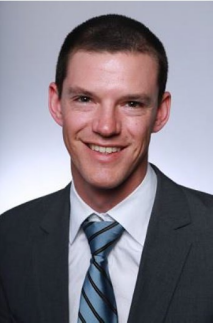 "My goal is to analyze the global markets, identifying customer's needs and implementing feedback to further develop our product portfolio. Increasing the brand awareness of Prescisa is beneficial to promote our innovative and reliable products to the full potential."
Email: philippe.schuemperli@precisa.ch
With experience in product development, global mergers, and subsequent rationalization activities, he has an excellent understanding of strategic portfolio development in dynamic situations.
Philippe and the team at Precisa look forward to working with you in 2022 to further develop the business.
Get in Touch
To find out more about our products get in touch with our sales team who will be delighted to assist. Additionally to keep up to date with our latest news, sign up to our newsletter below or follow us on social media: LinkedIn, Twitter.