ILMAC Lausanne | Precisa to Attend Switzerland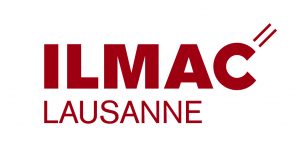 28th – 29th September
Beaulieu Expo
Booth: Hall 7 / C55
We are pleased to announce that Precisa will be attending ILMAC Lausanne from September 28th to 29th in Lausanne, Switzerland. You will find us in hall 7 / C55.
ILMAC is the industry platform for the western, French-speaking community of the life science and chemical industry. Held every 2 years, around 150 leading suppliers from the chemical, pharmaceutical, biotechnology, environmental and plastics industries present the latest innovations, trends and exciting new products to around 2,000 specialists in the field.
If you're attending ILMAC in Lausanne and wish to arrange a time to chat with our team, please get in touch or contact us at info@precisa.ch.
Find out more about ILMAC Lausanne
If you are interested in attending ILMAC, please visit the official website for more information.